[caption id="attachment_673" align="alignright" width="374"]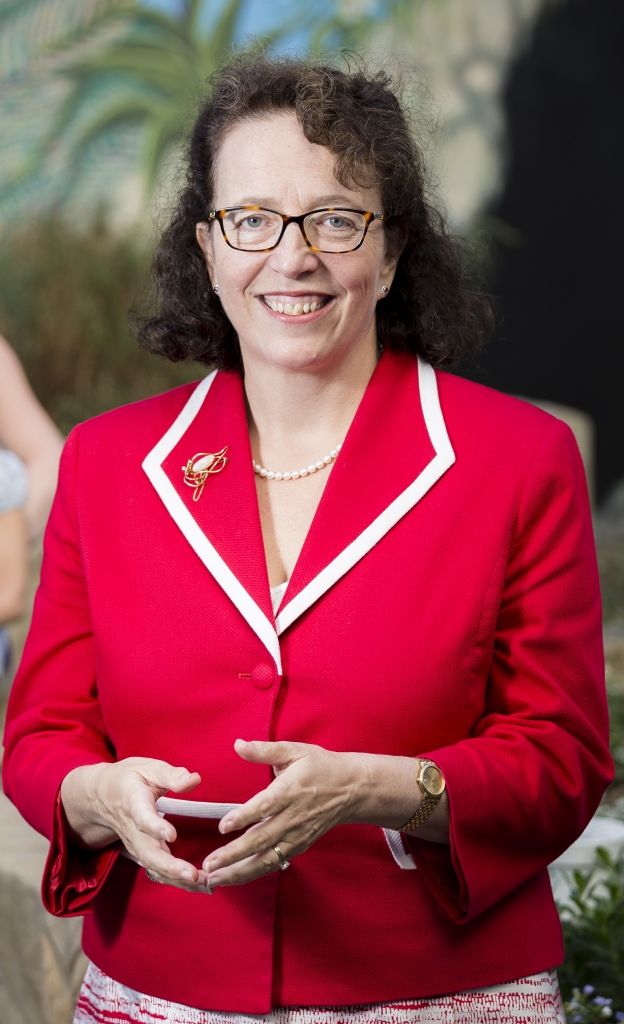 Dr. Ingrid Scheffer[/caption]
When I got in touch with Dr. Ingrid Scheffer she was away at an epilepsy conference in Bologna, Italy, after having just hosted a major Dravet Syndrome conference in Melbourne. We are very grateful that the globe-trotting epilepsy expert has agreed to participate in the Denver KCNQ2 Summit. As she catches her breath back home in Australia, we will "beam" her in (if she can sit still long enough!).
Professor Scheffer is Chair of Pediatric Neurology Research at The University of Melbourne and Senior Principal Research Fellow at the Florey Institute of Neuroscience and Mental Health. She is a founding fellow of the Australian Academy of Health and Medical Sciences and is currently its Vice-President. She has served the International League Against Epilepsy in many capacities and held the Chair of the ILAE Commission for Classification and Terminology from 2009 until 2013. Read more about her background
here
.
Dr. Scheffer has received numerous awards for her groundbreaking work. One of her recent accolades is the prestigious
2012 L'Oréal-UNESCO Laureate for Women in Science
 for the Asia-Pacific Region. These annual awards are given to five women scientists, one from each of five global regions, whose exceptional careers blaze trails for the next generation of women scientists. Dr. Scheffer was the first to win for epilepsy research, and it is rare for this prize to be awarded to a physician-scientist.  
[youtube id="bGPhtVpWOWg" width="600" height="350"]
Dr. Scheffer's work is praised on the
UNESCO website
:
Ingrid Scheffer is helping to transform the diagnosis and treatment of epilepsy, a brain disorder characterized by seizures and other symptoms that can be extremely disruptive to the lives of the 50 million people affected by it. She has described several new forms of epilepsy and her research group was the first to uncover a gene for epilepsy and subsequently, many of the genes now known to be implicated. These revolutionary findings, which have already improved diagnosis and treatments for many patients and may lead to the development of new therapies, can also be used for genetic counselling. Professor Scheffer's goal is to 'make a major difference to patients and families through science'.
Professor Scheffer collaborated with the Belgian group of
Dr. Sarah Weckhuysen
and Professor Peter de Jonghe to delineate
KCNQ2
encephalopathy. There had been a few previous reports of single patients with severe disorders and mutations (abnormalities) of the
KCNQ2
gene but the disorder had not been well recognized.  Their team identified a group of children and delineated this severe disorder, now recognized worldwide.
Professor Scheffer has worked with the Belgian group to report a second group of patients including a more mildly affected child that she looks after, expanding our understanding of the presentations of this disease. Get a glimpse of Dr. Scheffer's work with the daughter of our good friend
Sara James Butcher
, in a 30-minute documentary for the "Australian Story" series.
[youtube id="5Krl6H8fw4M" width="600" height="350"]
KCNQ2
encephalopathy is one of the severe epilepsies of infancy and childhood known as developmental epileptic encephalopathies which are now recognized to occur due to mutations in a large number of genes. Typically a child has a mutation in one gene that arises newly in the child and is not inherited from their parents. By recognizing a specific disease such as KCNQ2 encephalopathy, Dr. Scheffer explains, we can learn which medications control seizures and which medications make seizures worse. We can learn about the outcome of this disease and the various medical problems (co-morbidities) that may occur such as autism spectrum disorders, cerebral palsy, sleep and feeding disorders.
Dr. Scheffer says the biggest challenge she faces in her work is finding enough hours in the day to care for her patients and families and to fulfill her other roles of teaching and mentoring young clinicians and researchers and working on her research, let alone her administrative responsibilities in the hospital and university – and finding time to see her own wonderful family and friends. She is passionate about her patients and her research and her dream is to find a cure to these devastating disorders.